David Robertson, CFA serves as the CEO and lead Portfolio Manager for Arete Asset Management, LLC. Dave has analyzed stocks for thirty years across a wide variety of sizes and styles. Early in his career, he worked intimately with a sophisticated discounted cash flow valuation model which shaped his skill set and investment philosophy. He has worked at Allied Investment Advisers and Blackrock among other money management firms. He majored in math with extensive studies in economics and philosophy at Grinnell. At Kellogg, Dave majored in finance, marketing, and international business while completing the CFA program concurrently.
Market observations
There have been a lot of interesting currents running through the markets but the most basic pattern has been an almost total recovery from Covid-19 lockdowns. John Authers captured it best in his "Points of return" email from 6/9/20: "Round trip has been completed. The fastest stock market collapse on record has been followed by the fastest recovery."
One thing that has changed relatively recently is that the value style has started working relative to growth. This is especially noticeable in the context of having underperformed for the last ten years. Between May 15 and June 9, value outperformed growth by almost 10% in the Russell midcap index and by over 12% in the small cap index. In connection with long rates ticking up and the US dollar getting weaker, this certainly gives a hint of improving economic conditions.
At the same time, however, it wasn't just value companies that have been outperforming. In fact, the most notable performance came from companies ranging from those under severe financial distress to those that are actually bankrupt.
Chesapeake is one example that Grant Williams highlighted. Bonds due in four and a half years are nearly worthless but the stock, which is even more junior in the capital stack, rocketed up on Monday. This is a clear example of pure speculation. Hertz, which already declared bankruptcy, shot up too and there were many other examples.
Speaking of insolvent companies, Michael Every commented on the situation: "Openly bankrupt firms are being panic bid." He took the idea further by conducting a thought experiment: What does this type of crazy market behavior imply for small businesses in regard to the (recently expanded) Main Street Lending Program?
Rabo: "Insolvent US Companies Should Take The Fed's New Bailout Loans And Just Buy The S&P"
"If one was a struggling US SME facing a recession, why not take out one of these loans and go long the S&P with it? If things work out in the markets this will provide a cushion for the struggle coming in the real economy; if the market crashes it means you were economically dead anyway. In effect it's a free option 95% covered by the Fed."
While the environment of abundant liquidity certainly creates incentives for many people to take on more risk, John Hussman made it clear that he does not view recent activity as a "buy signal" or even an "opportunity" (and I completely agree). He provided an illustration that resonated with me because I have had the exact same vision …
Incubation Phase: Gradually and then Suddenly
"It's more like the cast of Jackass showing up on your driveway with skateboards and dynamite. You don't need to join them, and you expect that it will end badly, but since you don't know what they've got in mind, or how long they'll hang around, it's best not to stand directly in front of them."
Markets paused for a break on Wednesday and then on Thursday – woosh – the S&P 500 dropped almost 6%. The message I take is that this is exactly the kind of market action that can happen when there is little fundamental value underpinning stocks.
Economy
The jobs report from last Friday made news and at least partly for the wrong reasons. The headline number of 2.5 million jobs created vastly exceeded the expectation for a further loss of 7.5 million. The immediate reaction to the report was overwhelmingly positive and helped to drive the S&P 500 up 2.6% that day. The performance was especially impressive coming on the back of a record rebound from lows in March.
The bigger news in my opinion, was not the headline jobs number, but the ebullient and undiscriminating reaction to it. Those of us who have followed these reports for years know that there is only limited information in them. In short, the reports are comprised of surveys, models, and estimates. And then they get revised for months after more information and updates flow in. They are absolutely not hard data like receipts of sales at Walmart or Amazon.
This Makes No Sense: In Month When US Was Shut Down, BLS Estimated That 345K New Businesses Were Formed
A couple of issues were highlighted in the May report, in particular. One is that the report assumed that an unusually high number of new businesses were formed during the lockdowns. This wasn't a huge number, but it did bias the reported numbers to the high side. In addition, the BLS reported that there was a classification issue regarding "a large number of workers who were classified as employed but absent from work."
In addition, John Hussman revealed yet another variable to figure into the jobs analysis in a tweet on Friday. Back of the envelope math reveals that the PPP can account for a lot of jobs. However, the PPP effect also masks the true underlying employment trends.
Finally, regardless of the accuracy of the 2.5 million estimate, it is still small relative to the 40 million jobs lost during the last two months. There is still a long way to go to get anywhere close to where we were.
Combine all of these things together and it is not at all clear what the trajectory of the jobs market is or how sustainable it is. It is still early days and any number of things could happen to complicate the recovery. Those PPP-supported jobs may or may not be around after the terms of the loans are met, bankruptcies will likely take a toll, and a number of other things could cloud the picture. For sure, an improvement in payrolls is a positive, but we already pretty much knew that things weren't going to keep getting worse forever.
It is also useful to note that these types data issues are not new. In the first term of the Obama administration I marveled at the systemic errors that showed up in headline employment numbers only to be quietly reversed with subsequent revisions. Ben Hunt of Epsilon Theory tracked the issue then and provides an update for today. He highlights both what happened and what it means:
"What's happening with the Bureau of Labor Statistics – and of course it's not only the Bureau of Labor Statistics – is an intentional carelessness.
It is an intentional, political carelessness that supports status quo cartoons of control, regardless of which political party happens to be championing the status quo today.
It's not a Democrat thing and it's not a Republican thing.
It's a power thing."
All of this suggests a couple of key points. One is that long-term fundamental investors should refrain from attributing too much importance to individual economic statistics. Partly this is because early estimates are least accurate and partly because the numbers are more useful when considered in the context of other data. Another point is that people who intentionally place a great deal of weight on such numbers either are not discriminating (amateurish) or are pursuing some kind of agenda other than investing.
Credit
News on the credit front has continued to worsen. With several data points now, we are starting to get a clearer picture of the effects of the lockdowns on businesses. One of the lessons of the financial crisis in 2008 is that the crisis did not just erupt out of nowhere. There were important warning signs.
Another takeaway is that the economic effects of the lockdowns take time to be felt. As Dan Ivascyn notes, "deteriorating loan quality will be rippling through the market for some time to come." In other words, this isn't going to end any time soon. The constructive thing to be doing now is monitoring the process as it unfolds.
Almost Daily Grants email, 6/4/20
"Trouble is afoot down the CLO credit spectrum. Yesterday, Moody's added 241 CLO securities to its watchlist for potential downgrade, joining 859 such tranches which have been under review since April."
"Risks in the underlying loans themselves are even more pronounced, if the actions of rating agencies are any guide. Thus, the rolling three-month ratio of downgrades to upgrades within the S&P/LSTA Leveraged Loan Index reached an eye-popping 43 to 1 at the end of May, LCD reported yesterday. Over the last 12 months, the downgrade-to-upgrade ratio stood at 8.5 times, easily topping the 5.3 times peak in 2009."
"This Is Just The Start": US Bankruptcies Soar 48% In May, Most Since Financial Crisis
"US bankruptcy courts recorded 722 businesses nationwide filing for chapter 11 protection last month, a yearly increase of 48% from 487 businesses in May of 2019. The surge was also seen on a month-over-month basis, which jumped by 28% from the 562 Chapter 11 filings in April."
Investors fret as leveraged loan market gets junkier
"Dan Ivascyn, chief investment officer at Pimco, warned the consequences of the deteriorating loan quality will be rippling through the market for some time to come. Downgrades will keep coming 'even in a fairly robust recovery,' he said."
For those who are interested in brushing up on the credit environment and what is happening behind the (widely publicized) scenes, here is a useful background piece on collateralized loan obligations (CLOs):
Will the Banks Collapse? – The Atlantic
Inequality
While there are plenty of instances of inequality that are (rightfully) getting attention, one area that is getting less attention is generational inequality. This is a point Chris Hamilton illustrates beautifully:
"Simply dividing declining annual births against rocketing marketable Treasury debt…and a very ugly reality emerges. Take a gander at the marketable debt against those responsible (over their lifetimes) to repay (lol), service (not so much), but primarily endure the stagflationary QE/monetization. These contradictory trends of declining births and surging debt mean ever fewer are responsible for bearing ever more. Not a very nice shower gift."
I suspect most younger people have some notion that "ever fewer are responsible for bearing ever more". I also suspect that they are increasingly becoming unhappy that the situation is not only not improving, but is worsening at a frightening pace.
I have a hard time shaking the thought that for a lot of younger people, things may not seem very hopeful from an economic standpoint. Could this be a reason why so many are opening brokerage accounts and buying bankrupt companies? Perhaps these purchases are made with the same reasoning conveyed by Every in regard to bankrupt companies: There's a good chance you're economically dead anyway. Why not buy a lottery ticket and see if the Fed will bail you out? Insofar as this is the case for some people, it reveals a state of desperation that needs to be addressed.
Book review
I've been wanting to get more historical perspective on the phenomena we are witnessing in the monetary environment today. Naturally, this has drawn me to the Great Depression era and especially the pros and cons of the gold standard. The book that always comes out right at the top of the list on the subject is Golden Fetters by Barry Eichengreen. I found the writing style a little awkward at times but was very pleased with the depth of analysis and insight provided.
There were a few key themes to take away from the book that help keep the analysis in perspective. One is Eichengreen's argument that "the gold standard fundamentally constrained economic policies, and that it was largely responsible for creating the unstable economic environment on which they acted."
So often, the gold standard is described in extreme terms, both for and against. Eichengreen's analysis highlights the catch 22 of the gold standard: On one hand, the gold standard ensured fiscal responsibility and a government's commitment to it added credibility. On the other hand, the gold standard did constrain policy options in the strained environment following World War I.
Another message from the book is that the Great Depression is better understood as a process rather than a singular event. Eichengreen writes:
"The roots of the problem lay in World War I— the war created imbalances in the pattern of international settlements that persisted throughout the 1920s. Those imbalances greatly intensified the strains on the international monetary system."
In other words, to view the failure of the gold standard in the early 1930s simply as a function of a one-off economic event is to miss the much bigger picture of ongoing imbalances.
Not surprisingly, it wasn't easy for countries encountering shortfalls in international settlements to reconcile them by way of fiscal policy modifications either:
"Neither the beneficiaries of government programs nor the prospective victims of the taxes required to finance them were willing to give an inch. The deadlock left government budgets in deficit and central bank printing presses operating at full speed. Only when inflation reached intolerable levels would the compromises needed to the resolve the crisis finally be reached."
Finally, although the gold standard is often disparaged for being inflexible to a fault, history also proved that being too flexible also had its shortcomings. After the UK abandoned the gold standard in 1931 and the US went off in 1933, the standard was effectively finished. With it came a new era of competitive devaluation: "Starting in 1934, however, the beggar‐thy‐neighbor effects kicked in with a vengeance."
I find all of this extremely useful in framing the current environment. After all, large imbalances in the pattern of international settlements are very much an issue today and have been for some time. For example, since China's admission into the World Trade Organization (WTO) in 2000, "export-led growth drove a 20-fold increase in foreign reserves" (per Michael Howell in Capital Wars).
Indeed, the growing economic rivalry between the US and China largely boils down to the contrast between China's need for capital and underdeveloped financial markets and America's capital surplus and well-developed financial markets.
So, what can be learned from this that can shed light on today? In my mind, it comes back to the catch 22 element, although with a different flair. In 1931, England was severely limited in coping with the extreme strains of the Great Depression because of its adherence to the gold standard. After it finally devalued, Keynes expressed, "There are few Englishmen who do not rejoice at the breaking of our gold fetters."
Today, the US is not bound by a gold standard, but is constrained in a similar way because of the dollar's status as the world's dominant reserve currency. This means there is far more global demand for dollars than there is supply and this makes it extremely difficult for the US to address extreme economic pressures by means of devaluation. So, both the US and China have incentives to migrate to a less US dollar-centric monetary system. The way this unfolds will have an important bearing on investment strategies for some time to come.
Implications for investment strategy
While I probably don't need to say it, I do not view the wild rebound in stocks as sustainable. As a result, I look at unusually positive performance instances as opportunities for longer term investors to reduce or eliminate exposure. Yes, the Fed will try to keep things afloat. No, they can't create demand nor save overly indebted companies.
I think one of the most productive things to do here is simply sit back and observe. It will take time for damage to become manifest and to ripple through the economy. In the meantime, we can monitor the situation in order to start assessing the progress and magnitude of that damage. Until we get a better idea of what the economic landscape will turn out to be, we have little basis from which to make sound new investments. Meanwhile …
Big Error on Jobs Forecast Could Have Policy Ramifications
"May's shock jobs report should … be used as a catalyst for politicians to focus more holistically and efficiently on the need not only to win the war against the threat of a global depression but also secure a lasting peace of high, inclusive and sustainable growth."
"A significant positive data surprise, especially one embraced eagerly by financial markets, which led to a record high for the Nasdaq and strong gains elsewhere, can easily be interpreted by some politicians that the economy is on the mend and that they can step back to the sideline and let the endogenous forces of recovery do the heavy lifting."
Given the magnitude of the disturbance caused by lockdowns, I think it is fair to expect that huge portions of monetary and fiscal policy are going to be the norm for the foreseeable future. The good part of this is that the crisis may be a necessary impetus to finally address longstanding problems. The potentially bad part is that any good news (e.g., better than expected jobs numbers) may be used as an excuse by policy makers to defer much needed efforts.
Finally, I think one of the most important things long-term investors can be doing here is thinking about and planning for the "end game". For nearly 40 years investors have benefited from an almost unbelievably benign environment of a growing economy, declining interest rates, rising asset prices, and a relatively strong dollar. These idyllic conditions cannot last forever. When conditions change, they will demand very different investment approaches.
Feedback
This publication is an experiment intended to share some of the ideas I come across regularly that I think might be useful. As a result, I would really appreciate any comments about what works for you, what doesn't work, and what you might like to see in the future. Please email comments to me at drobertson@areteam.com. Thanks! – Dave
Re-imagining Investment Services
While I have always believed that the investment management industry is well placed to provide helpful services for investors, I also believe that the industry has not stood out as an exemplar of aggressively improving outcomes for investors. My white paper, "Re-imagining Investment Services", lays out how the investment landscape has changed and suggests some ways in which service providers might adapt to meet new challenges and opportunities.
If you would like to get a copy of the white paper please email me at drobertson@areteam.com.
Principles for Areté's Observations
All of the research I reference is curated in the sense that it comes from what I consider to be reliable sources and to provide meaningful contributions to understanding what is going on. The goal here is to figure things out, not to advocate.
One objective is to simply share some of the interesting tidbits of information that I come across every day from reading and doing research. Many of these do not make big headlines individually, but often shed light on something important.
One of the big problems with investing is that most investment theses are one-sided. This creates a number of problems for investors trying to make good decisions. Whenever there are multiple sides to an issue, I try to present each side with its pros and cons.
Because most investment theses tend to be one-sided, it can be very difficult to determine which is the better argument. Each may be plausible, and even entirely correct, but still have a fatal flaw or miss a higher point. For important debates that have more than one side, Areté's Takes are designed to show both sides of an argument and to express my opinion as to which side has the stronger case, and why.
With the high volume of investment-related information available, the bigger issue today is not acquiring information, but being able to make sense of all of it and keep it in perspective. As a result, I describe news stories in the context of bodies of financial knowledge, my studies of financial history, and over thirty years of investment experience.
Note on references
The links provided above refer to several sources that are free but also refer to sources that are behind paywalls. All of these are designed to help you corroborate and investigate on your own. For the paywall sites, it is fair to assume that I subscribe because I derive a great deal of value from the subscription.
Disclosures
This commentary is designed to provide information which may be useful to investors in general and should not be taken as investment advice. It has been prepared without regard to any individual's or organization's particular financial circumstances. As a result, any action you may take as a result of information contained on this commentary is ultimately your own responsibility. Areté will not accept liability for any loss or damage, including without limitation to any loss of profit, which may arise directly or indirectly from use of or reliance on such information.
Some statements may be forward-looking. Forward-looking statements and other views expressed herein are as of the date such information was originally posted. Actual future results or occurrences may differ significantly from those anticipated in any forward-looking statements, and there is no guarantee that any predictions will come to pass. The views expressed herein are subject to change at any time, due to numerous market and other factors. Areté disclaims any obligation to update publicly or revise any forward-looking statements or views expressed herein.
This information is neither an offer to sell nor a solicitation of any offer to buy any securities. Past performance is not a guarantee of future results. Areté is not responsible for any third-party content that may be accessed through this commentary.
This material may not be reproduced in whole or in part without the express written permission of Areté Asset Management.
---
David Robertson CFA is the CEO of Areté Asset Management and founded Areté with the mission of helping people to get the most out of their investing activities. Most of his career has focused on researching stocks and markets, valuing securities, and managing portfolios for mutual funds, institutional accounts, and individuals. He has a BA in math from Grinnell College and a Masters of Management from the Kellogg School of Management at Northwestern University. Follow Dave on LinkedIn and Twitter.
2020/06/12
Also Read
How Durable Is The Potemkin Economy?
Nov 17, 2021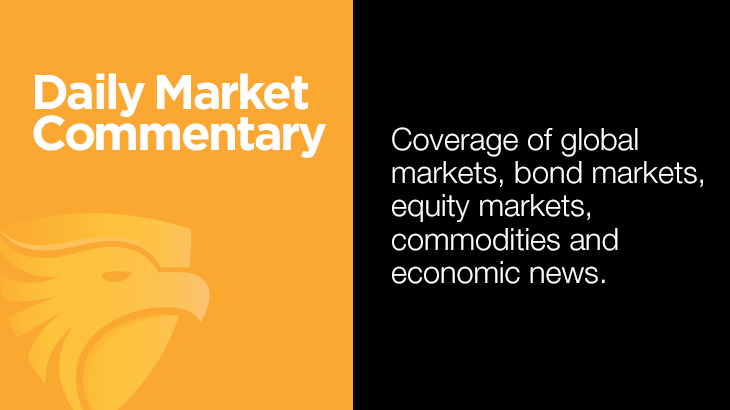 Stock Options Expiration Looms
Nov 16, 2021
Trade "The Off-The-Charts Bull Market"
Nov 16, 2021
> Back to All Posts