* Adding to my large SPY short
* Downside risk grows relative to upside reward
I have been shorting (on a scale higher) SPDR S&P 500 ETF (SPY) most of the day — adding to an already large short position.
There are a number of factors contributing to this move:
* Narrow market leadership. (We are back to the FAANG — Facebook (FB) , Amazon (AMZN) , Apple (AAPL) , Netflix (NFLX) and Alphabet (GOOGL) — market).
* The continued rise in short term interest rates. (The 2-year U.S. note yield is +1.5 basis points to 2.39%.)
* Seeing more investor complacency (anecdotally in the business media and elsewhere) — after the rally off of the lows.
* The rise in gold looks solid.
* Disappointing action in financials. (Though I continue to buy)
Finally, with S&P cash now at 2705 — the downside risk relative to the upside reward seems to argue in favor of a net short exposure.
Remember, I expect a 2200-2850 trading range for 2018, with a "fair market value" of about 2400.
So according to my calculus, currently, there is about 500 S&P points of downside risk (to the low end of my trading range) and 300 S&P points of risk to "fair market value" — as compared to the upside of only approximately 150 S&P points.
* Add the recent advance in oil stocks and a breakout in commodities as more reasons to be short term bearish
I can add two more factors that are contributing to my short term bearishness:
* Oil stocks have been the leading (non-FANG) sector in the stock market over the last few days/weeks – obviously in response to the rise in crude oil prices. Historically, a market being led by oil stocks is close to a top of what we can characterize as a mature Bull Market.

* As noted by my pal Peter Boockvar this morning, the CRB commodity index has broken out and now sits at the highest level since October, 2015. It's not only oil – nickel, aluminum and other non-precious metals are rising. Peter also relates that the US ten year inflation breakeven is up by almost 1 basis point – and at the highest level since September, 2014. As noted earlier, the two year US note yield is now over 2.42%.
Caution is advised.
2018/04/18
Also Read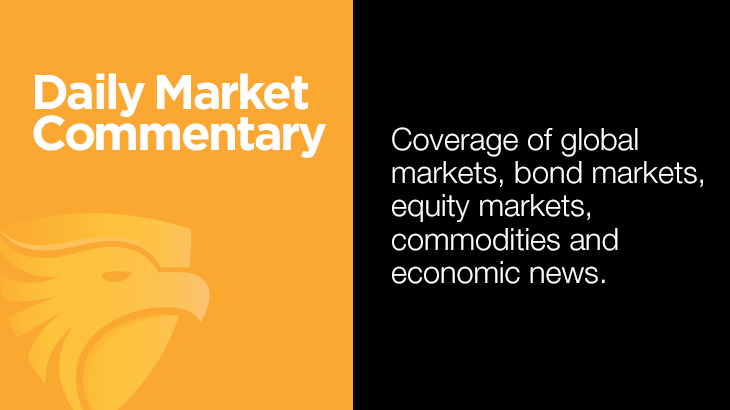 Market Sell-Off Sets Up Critical Test Of Support
Oct 12, 2021
> Back to All Posts