◄ back to

all posts
Written by Lance Roberts | Nov 22, 2019
Print Friendly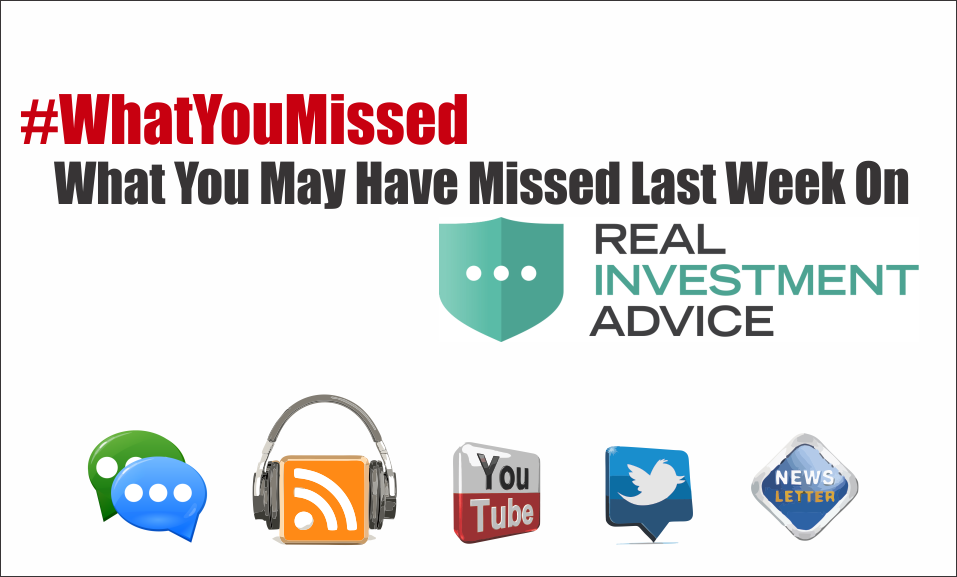 We know you get busy and don't check on our website as often as you might like. Plus, with so much content being pushed out every week from the RIA Team, we thought we would send you a weekly synopsis of everything that you might have missed.
The Week In Blogs
The Best Of "The Lance Roberts Show"
Video Of The Week
Fed Chair Jerome Powell recently scolded Congress for continuing to spend money it doesn't have, and as RIA Advisors Chief Investment Strategist, Lance Roberts, and Portfolio Manager, Michael Lebowitz, CFA have been saying, the practice is unsustainable,.

Our Best Tweets Of The Week
Our Latest Newsletter
What You Missed At RIA Pro
RIA Pro is our premium investment analysis, research, and data service. (Click here to try it now and get 30-days free)
The QE-4 Report below was released to our subscribers 3-weeks ago. Subscribe today for a FREE trial and get the UPDATED version of this report.

See you next week!
2019/11/22
◄ back to

all posts