◄ back to

all posts
Written by Lance Roberts | Aug 24, 2017
Print Friendly
I recently wrote a blog discussing some of the fallacies and myths surrounding "real" long-term investing especially as it relates to young millennial investors.
The valuation levels when you start investing, have everything to do with the ultimate outcomes.
You can read the full article here:
---
---
Lance Roberts is a Chief Portfolio Strategist/Economist for RIA Advisors. He is also the host of "The Lance Roberts Podcast" and Chief Editor of the "Real Investment Advice" website and author of "Real Investment Daily" blog and "Real Investment Report". Follow Lance on Facebook, Twitter, Linked-In and YouTube
2017/08/24
Also Read
Which Secular Bull Market Is It – 1950's or 1920's?
Nov 18, 2019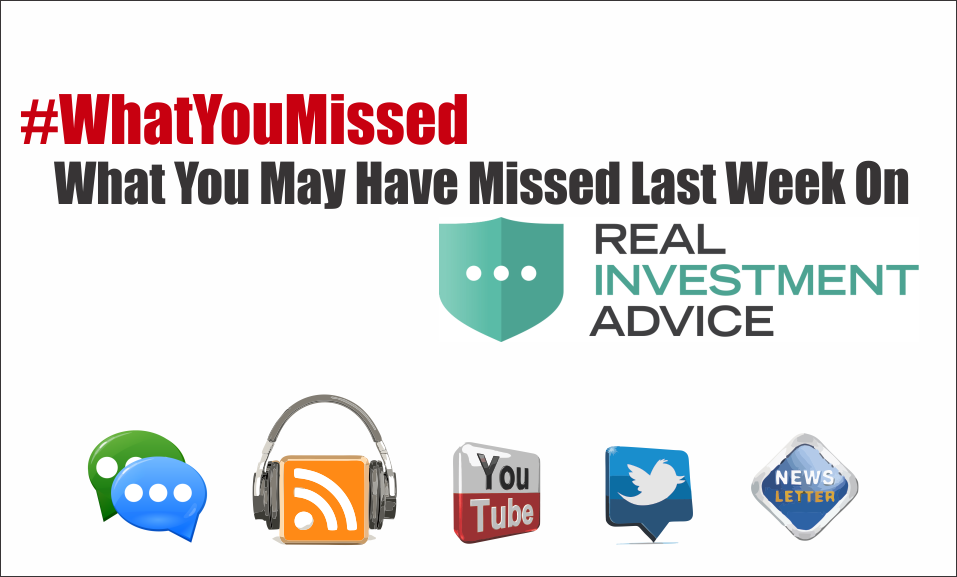 #WhatYouMissed On RIA: Week Of 11-11-19
Nov 15, 2019
David Robertson: "Best Used By"
Nov 15, 2019
◄ back to

all posts