Trump's call on regulators to consider changing how often companies must report earnings is foolish and poorly thought out.
"Good afternoon and welcome to Hurlingham Park. You join us just as the competitors are running out onto the field on this lovely winter's afternoon here, with the going firm underfoot and very little sign of rain. Well it certainly looks as though we're in for a splendid afternoon's sport in this the 127th Upperclass Twit of the Year Show.

Well the competitors will be off in a moment so let me just identify for you. (camera zooms in on the competitors) Vivian Smith-Smythe-Smith has an O-level in chemo-hygiene. Simon-Zinc-Trumpet-Harris, married to a very attractive table lamp. Nigel Incubator-Jones, his best friend is a tree, and in his spare time he's a stockbroker. Gervaise Brook-Hampster is in the Guards, and his father uses him as a wastepaper basket. And finally Oliver St John-Mollusc, Harrow and the Guards, thought by many to be this year's outstanding twit." – Commentator (John Cheese), Monty Python's Flying Circus (Upper Class Twit of the Year)
Among the most foolish and thoughtless recommendations made recently by the President was his recent idea to reduce from four to two the reporting earnings periods for publicly traded companies.
Let me briefly explain my view:
Less Corporate Transparency Would Increase Corporations' Cost of Capital: With a greater amount of earnings "surprises" and less transparency consistent with a more infrequent reporting schedule — the cost of capital would rise as investors would demand a larger premium than when four reports a year are delivered. This is the most important negative and it materially overwhelms whatever lower costs would follow from the reporting change. (My experience as a Board member on several public companies is that the amount of money that would be saved would be negligible. Moreover, most medium sized to larger sized companies can readily absorb the expenses of four reports per year).
Less Information Flow Is Unhealthy: For decades companies and their investor relations departments already managed earnings expectations – I call this "The Twit Olympics" (similar to Monty Python's Olympic event of jumping over matchboxes). And, already companies hide behind Non GAAP vs GAAP accounting convention. (Note: The gap between Non GAAP and GAAP has never been wider!).
More Information, More Often, Is Essential To Understanding Business Economics and the Quality of Management: Up to date financials and operating results are critical to spotting both incipient problems, the direction of a business, and/or the honesty or quality of management.
Less Frequency of Reporting Periods Could Lead to Lower Valuations: After all, European companies report semi annually and sell at lower valuations than US companies.

(As my pal Lee Cooperman pointed out to me) 'It's hypocritical that CFO and pension plan heads focus on monthly and quarterly performance yet they complain about investor short term focus!'

There Is Already Too Much Lag Time Between Reporting Periods: Less frequent reporting gives management way too much time for "Monkey Business." I also believe it would impair management discipline – as there might be better ways to deal with short termism
Less Transparency Doesn't Necessarily Impact Short Term Decision Making and Doesn't Preclude
Manipulation of Results: Bad actors will be bad actors, regardless of frequency of reporting periods.
Quarterly Reporting Doesn't Create Short Term Thinking: Smart managements, like at Berkshire Hathaway (BRK.A) (BRK.B) , report quarterly but think long term. And so do smart investors.
Wise Long Term, Fundamental Investors Worry About 'Earnings Power' and Not Short Term Earnings Momentum
Here are some second order consequences:
It would likely materially reduce the trading volume on all of the Exchanges – this would be quite bad for the brokerage community.
Such a change in reporting, if enacted, would reduce overall market liquidity – which has already been materially reduced owing to large corporate share buybacks over the last decade.
It will dramatically reduce the viewership of CNBC, Bloomberg and Fox Business as well as at related information sources (like Reuters, etc.)
It would hurt the activist community (which might be a good thing!).
Bottom Line
The President's "recommendation" is dead at birth and will never be implemented.
That said, it's a foolish idea on many grounds and not particularly well thought out.
2018/08/21
Also Read
How Durable Is The Potemkin Economy?
Nov 17, 2021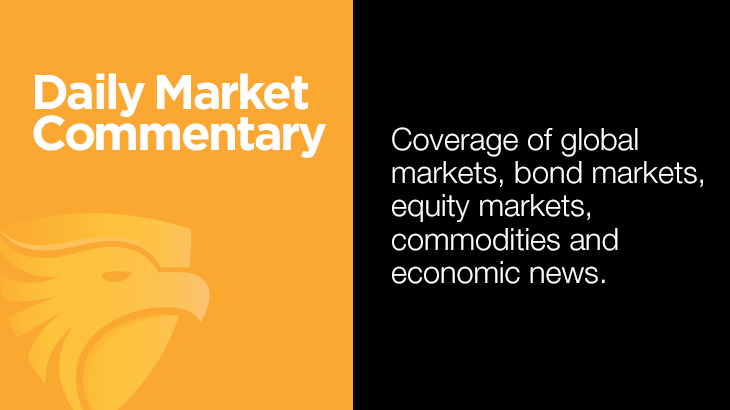 Stock Options Expiration Looms
Nov 16, 2021
Trade "The Off-The-Charts Bull Market"
Nov 16, 2021
> Back to All Posts