What would you do with three-thousand bucks?
And what if this small fortune was out of reach every year until you spent months gathering documents and wasting precious hours, patience or financial resources to prepare for its rightful return?
Consider it money held hostage.
Not just anybody's money. Yours.
And that's what most taxpayers, like you, do.
The average tax refund is $3,120 and an astounding 83% of tax returns are due a refund, according to the Internal Revenue Service.
Half of American households can't raise 500 dollars in the face of an emergency yet a majority of taxpayers are due money back? Their money back, by the way.
An estimated $1 billion in refunds are unclaimed for taxpayers who haven't filed a return. Ultimately, these funds are surrendered to the U.S. Treasury.
Why do we do exhibit these strange behaviors? Is it fear of owing money and not being able to cough it up? Perhaps a forced savings plan?
Downright Ignorance?
Is it a mental accounting bias where we falsely believe the IRS refund is a bonus or windfall?
I'm consistently puzzled how happy many of us are to receive refunds and cheerfully share this new with anybody willing to listen.
I seek to help you change your mindset.
Think of it this way: We give a bloated, government bureaucracy the right to use our hard-earned dollars for over a year to have it returned to us, eventually. And that makes us happy!
Heck, this mission is too big for one person to take on. So, if you've surrendered to receiving a refund, not willing to check out the IRS Withholding Calculator and file a new W-4 with your employer, let me at least provide 5 money smart uses for the you know – the return of your money.
Make a big dent in those 'money-killing' outstanding credit card balances.
Per 2016 Federal Reserve Consumer Credit Report (the G.19), U.S. credit card debt reached $1 trillion. Yes, that's trillion with a T. Approximately $650 billion was subject to finance charges with the national average credit card interest rate (APR) now at 15.07%.
A smart money strategy would be to direct the refund to outstanding credit card balances. Hit the card with the highest interest rate, first. You've earned a quick double-digit return on your money. Just like that.
Because going forward, you're not going to earn those kind of dizzy-heights returns in the stock market. As a matter of fact, at RIA, we expect quite the contrary.
The Economic Policy Institute or EPI a non-partisan created in 1986 which focuses on low and middle-income workers produced a report recently that shared interesting facts, many of the same we've outlined at www.realinvestmentadvice.com –
"Rising inequality means that although we are finally seeing broad-based wage growth, ordinary workers are just making up lost ground, rather than getting ahead. The way rising inequality has directly affected most Americans is through sluggish hourly wage growth in recent decades, despite an expanding and increasingly productive economy. For example, had all workers' wages risen in line with productivity, as they did in the three decades following World War II, an American earning around $40,000 today would instead be making close to $61,000 (EPI 2017c). A hugely disproportionate share of economic gains from rising productivity is going to the top 1 percent and to corporate profits, instead of to ordinary workers."
Unfortunately, we are witnessing an increasing number of U.S. households employ credit cards to make up for a structural wage gap, which makes a tax refund mentality even more confusing to comprehend.
Invest in your greatest asset.
No, it's not a house. Nor is it your 401(k). It's you – your skills, and the ability to build upon human capital. Yes, YOU! You are the greatest creator of wealth. A big, lifetime earnings machine. A true investment is one that brings greater income into your household.
As we examine hundreds of company retirement plan accounts monthly, we seek to separate the 'steak from the sizzle' as I coin it. We look to gain an understanding of savings habits versus the rates of returns on investments within the plans.
Interestingly, once contributions are isolated, we discover that performance and healthy nest eggs are not the result of asset allocation strategies nor returns on investments. The bulk of returns are comprised of sweat equity, time and compromise undertaken to consistently make saving a priority.
So why not use a refund to fund education that can increase skills and ostensibly, earnings potential?
Last year, Money, along with www.payscale.com, created a list of 21 of the most valuable career skills.
Local and online educational courses may range from $2,500-$6,000 and pay off handsomely when compared to the limited future growth potential in the stock market.
Can you fund a Roth IRA? Then, do it.
A Roth IRA allows you to save after-tax dollars and at retirement, withdraw money tax free. Unlike a traditional IRA that may be tax-deductible and is taxed as ordinary income upon distributions, a Roth is unlike your ordinary retirement savings vehicle.
So why is that important? You see, once you intend to re-create a paycheck and focus on portfolio distribution vs. accumulation, having the ability to draw from various buckets that are taxed at different rates or not at all, provides tax control.
As opposed to having every dollar taxed as ordinary income and then forced to take large required minimum distributions at 70 ½ from retirement accounts, what if you had a bucket of after-tax dollars and Roth IRA money to generate a retirement paycheck in the most tax-efficient manner?
For 2017, an individual may contribute $5,500 to a Roth IRA, $6,500 if 50 and older. Unfortunately, the Feds place income limits on Roth IRA contributions as they're not big fans of tax-free income. For single tax filers, phase-out begins at $118,000 and complete ineligibility begins at $133,000.
All you ever wanted to know about Roth IRAs including information for joint filers, can be found at www.rothira.com.
Bolster your emergency cash reserves.
A recent report by Bankrate outlined how six out of ten Americans don't have enough in savings to cover a $500 to $1,000 unplanned expense.
Don't be one of the six. Establish or bolster a cash stash to deal with future unexpected events.
Also, there's (very) little motivation to consider the anemic rates on savings from your typical brick and mortar bank branch. They're here to stay. It'll take at least four Federal Reserve interest rate hikes for most national banks to consider increasing rates on savings, checking and money market accounts.
Open an online account with an FDIC-insured 'virtual' bank and transfer the rightful return of your money into it, electronically.
Popular choices include www.synchronybank.com and www.allybank.com. Several virtual banks offer ATM cards, no minimum balances and free checking accounts if you would like to ditch (finally) your prehistoric bank, permanently.
Spend it. Go ahead. But choose with memories in mind.
Invest the funds in those you love and create a memorable family experience. There's a return on life element that requires nurturing (and money).
To get the most of your travel budget, think "off season." Per the popular website www.bradsdeals.com, the best packages from June through August are available for travel to Miami, Las Vegas and Colorado, respectively.
Taking the off-season path less traveled will result in the greatest emotional return on a refund in the form of less crowds equals less stress. Financial dollars will go further too for airfares, hotels, dining and entertainment.
If there's a mental lift connected to the receipt of a tax refund, I won't interfere.
Now's the time to plan wisely for the lump sum headed your way.
After all, when it comes to making wise financial choices, my money is on you over the federal government – any day of the week.
---
Richard Rosso, MS, CFP, CIMA is the Head of Financial Planning for RIA Advisors. He is also a contributing editor to the "Real Investment Advice" website and published author of "Random Thoughts Of A Money Muse." Follow Richard on Twitter
Customer Relationship Summary (Form CRS)
2017/03/15
Also Read
How Durable Is The Potemkin Economy?
Nov 17, 2021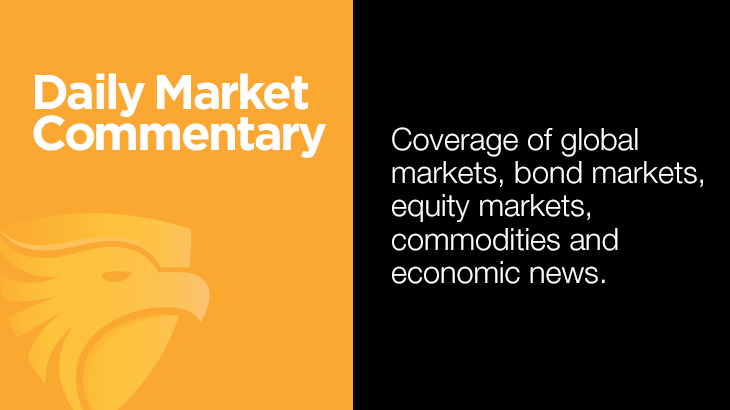 Stock Options Expiration Looms
Nov 16, 2021
Trade "The Off-The-Charts Bull Market"
Nov 16, 2021
> Back to All Posts