I've just embarked on a new journey.
Not a new career.
Not a new job title or even a greater income. (Well at least for now, I hope.)
What I did embark on is the chance to really make some changes and to have more control over what's best for clients. Control over not just how to invest, but not being limited on how I can interact or the ability to give truly holistic financial advice. My goal is to never be beholden again by corporate profits for shareholders, management's sales goals or their need to ride the elevator to the top floor only to be gone by the time any of their policies consequences come to surface. I come from a place of security, a major player in the industry, a great track record and the ability to continue to succeed monetarily…but something was missing.
I've always held myself as a fiduciary regardless of how my income was made. My thought process, my motivations, and more importantly my moral compass have always been, "those that do good will be rewarded." I can't remember a time that I've had to think about how much I'll get paid on something before I've recommended it to a client. However, I've always been a big advocate of having a plan and busting my tail.
I was blessed by a father who taught hard work and honesty. During my college years he required that I work and maintain a certain GPA. My father also allowed me to leave college without a suitcase full of bills for student debt, for all of that I'm forever thankful. I appreciate that my wife also knows the value of a dollar and isn't interested in 'keeping up with the Jones'." With my wife's insane budgeting skills and knack for saving a dollar sometimes I think she forgets which one of us is the Certified Financial Planner®. To say the least, I've been afforded what many have not, which is a head start. How could one not be grateful for all of this?
I intend to use those blessings, along with the experiences and skills that I've worked hard for over the years to help those less fortunate and some that were way more.
Back to why I'm here.
I'm sort of a contrarian when it come to the financial industry. Unfortunately, what's good for the goose (Wall Street) isn't always good for the gander (you and me.) I made the move to Clarity Financial and Real Investment Advice not out of monetary means, but out of a necessity to serve, educate and help families in ways I feel I've been unable to previously. Now, of course, most are driven by money to some extent, (which I am with 3 small children how could one not be), but what better way to make a living than to work and truly serve as a fiduciary in the financial industry. A fiduciary not because it's in vogue, not because the Department of Labor suggests you should be–or face the consequences, but because that's what we believe to be right.
So, what is the Conflict of Interest Rule and what is a fiduciary? Let's start with the latter, a fiduciary is someone who has a duty of loyalty and a duty of care. A "Duty of Loyalty" is one of keeping you (the clients) interest first before thinking about how the financial professional is paid. Hard to do by some when one is receiving commissions for each transaction. A fiduciary must only charge a reasonable fee for their services. The "Duty of Care" is a little different because the advisor needs to not only be competent in what she or he is recommending, but also knowledgeable about ALL available options to the client including their current 401k or ERISA plans.
Financial firms have been given a choice: ACT as a FIDUCIARY on retirement accounts or have clients sign a best interest contract, this exemption will allow the advisor to recommend investments on a transactional basis and receive variable commissions. The Best Interest Contract Exemption or BICE could be good depending on your situation, but I find it to be very situational. I also find it interesting that many firms have found religion in doing what's best for clients on retirement accounts (because of the letter of the law), yet there are no changes to HOW anyone is doing business with non-qualified (not retirement) funds.
New laws or legislation are expected at some point in the future. As of June 9th the law is in effect. I'd encourage everyone to visit the Department of Labor website here at DOL Conflict of Interest Rule to learn more. Seek out a FIDUCIARY if you believe that's what you need. I personally can't imagine a world where I hand over my hard-earned money to anyone to manage without that person serving my best interests and I think we can apply that to any facet of life.
I know many of you have read the Real Investment Advice (RIA) Financial Manifesto over the last week or two, so I won't go too much further, but I truly believe this to be our purpose. To condense, I promise you this, I will soar like an eagle above the markets, the bulls and bears and all the noise for each and every client. I WILL ALWAYS, and I mean ALWAYS, ACT AS A FIDUCIARY FOR YOU.
When the markets drop, which they will, I WILL BE THERE. This tends to be a time when advisors, or brokers, hide under their desks or conveniently forward all calls to their staff. You can count on me to not only pick up the phone, but proactively call you. I AM YOUR PARTNER, this is your money and I will always keep that at heart. I AM YOUR ADVOCATE, I will fight for you, I will try to save you money and of course make it, but not only in the markets-in all aspect of life. I will be there at your life events (if you want me … and I hope you do).
I want to know your family. Your husband or wife, sons and daughters or even crazy Uncle Larry. I hope to be an extension of your family, someone that your spouse or heirs can call on if you aren't there. I believe my job extends way beyond money, it involves providing security, looking at all scenarios—meaning, worst case. Life changes quickly and fortunately we can too.
There is a storm brewing in the financial industry here and I've seen it coming for some time. I'm excited to be partnered and aligned with a group of individuals who PUT CLIENTS FIRST… NOT SOMETIMES, BUT EVERY SINGLE TIME.
This last week I've found myself wondering what took me so long to get here? There will come a time when advisors will have to draw a line in the sand. You are either for the client or for the firm.
I think you now know where I stand.
---
Danny Ratliff, CFP
®
, ChFC
®
is the Senior Financial Advisor and Planner for Clarity Financial. He is also a contributing wrtier to the "Real Investment Advice" website. Feel free to EMAIL Danny with any questions or comments.
Customer Relationship Summary (Form CRS)
2017/06/27
Also Read
How Durable Is The Potemkin Economy?
Nov 17, 2021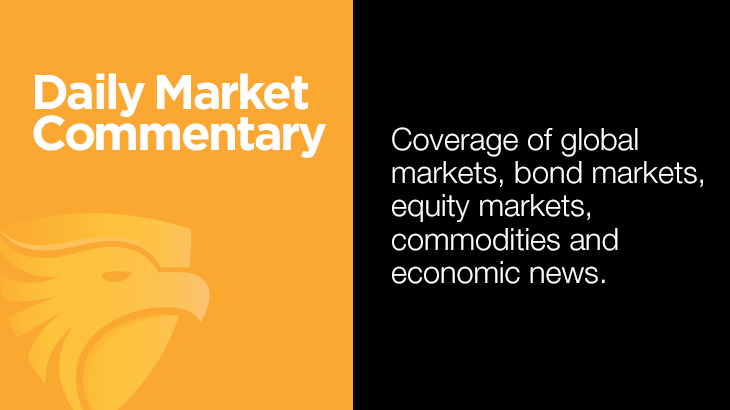 Stock Options Expiration Looms
Nov 16, 2021
Trade "The Off-The-Charts Bull Market"
Nov 16, 2021
> Back to All Posts